WordPress 5.9 introduced us to full site editing themes on 25 January 2022.
This is a whole new way to build WordPress themes, breaking with how we've done it since February 2005.
With such a massive change, there aren't many full site editing ready themes just yet. The big theme players have yet to make the switch.
While I've scoured the list of FSE themes on the WordPress repository, this isn't an exhaustive list of FSE themes. These are some of the full site editing themes that I've tested and ranked based on:
how good they look on initial install
how useful the patterns are for most web designers
whether they require additional plugins for functionality
how likely I think most people would be to switch to them
general feel of the theme
I'm also judging themes against Twenty Twenty-Two, given it's the current default FSE theme.
I'll update this list as I come across better themes, or I see the ones on the list do things better.
What is the Best WordPress Full Site Editing Theme?
Here are my top picks for the best WordPress full site editing themes, ordered by preference:
1. Frost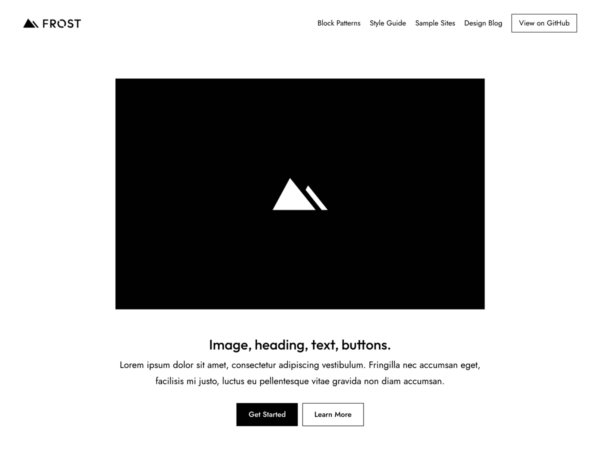 Key Features
Regularly updated
Great team of developers behind it
Modern, flat design
No frills development theme
My pick for rapid prototyping
Price: Free
2. Jace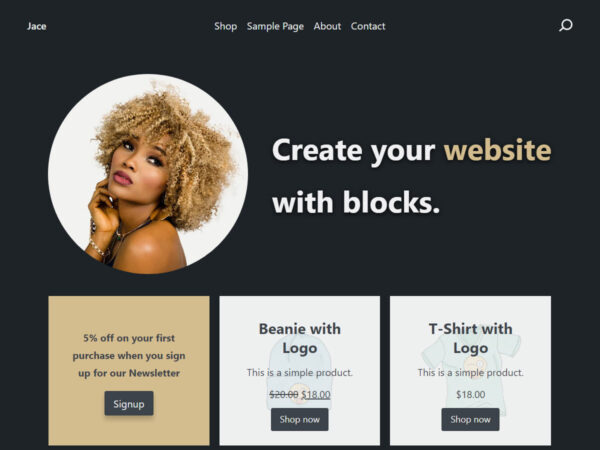 Key Features
Created to demonstrate using full site editing
Good theme to play around with and understand full site editing
Lots of patterns that are pretty good
Not the most refined styling, but looks good enough for nice, rapid prototyping
Better experience starting with this than with Twenty Twenty Two
Price: Free
3. Twenty Twenty-Two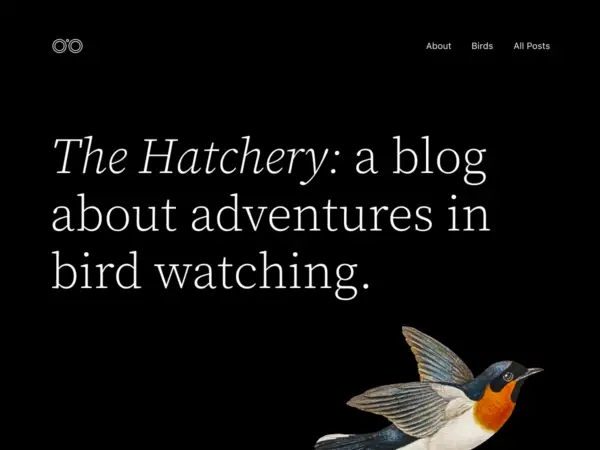 Key Features
You already have this installed
Unfortunately few options yet that are better than this
Lots of patterns to explore
Price: Free
4. Startupzy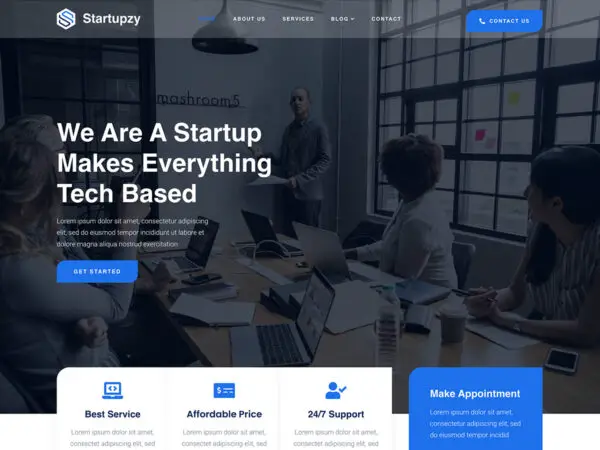 Key Features
Great looking out of the box for an agency or client facing business
It will prompt you to install the Gutenverse plugin, but it's not absolutely necessary
Make sure to proof read and fix the spelling and grammar on any blocks before putting it into production
Sibling to Zeever theme below
Price: Free
5. Block Builder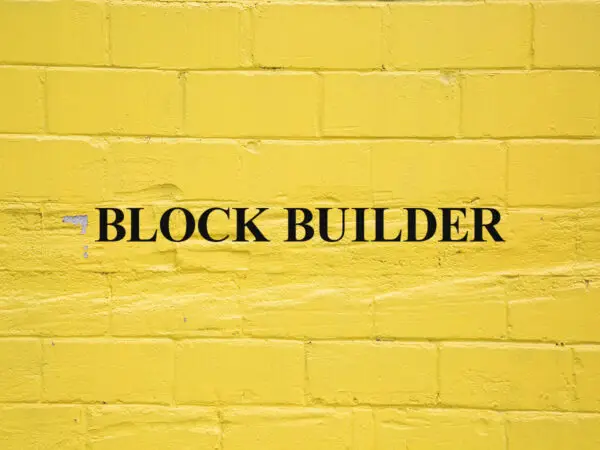 Key Features
No frills, nothing preinstalled
Super basic theme. Could be good as a starting point if you want to build your own themes without worrying about conflicts
Good for a blank slate theme if you just need a fast wrapper
No screenshot of how it looks because it's *that* basic
Price: Free
6. Aino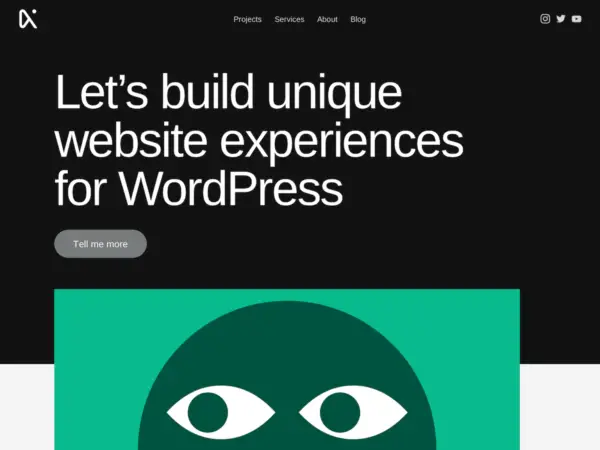 Key Features
Requires (free) Aino Blocks or the header and footer won't work properly out of the box. I don't particularly like when developers do that
Has a basic customizer
Modern, flat design done right, with lots of whitespace and bold imagery
Pretty niche style, which you either like or can't stand
With Aino blocks, you can easily add flexbox or grid elements
Price: Free
7. Gutenify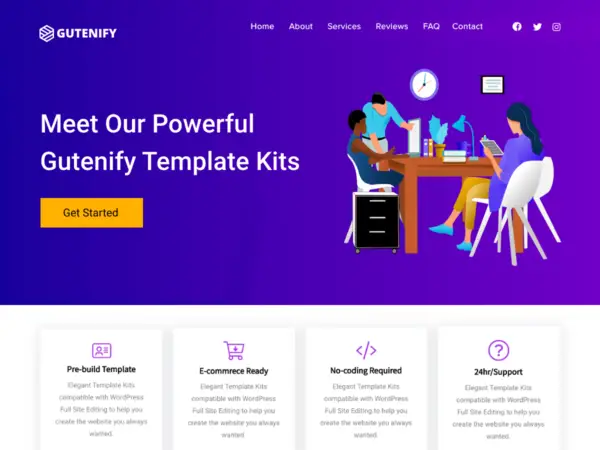 I'm torn on the Gutenify Template Kit system.
It has so much potential for broad appeal, but they really need to hire a UX person for the back end.
It feels like what Genesis used to be, with one central system and customizations for different styles. However it doesn't do it with child themes the way Genesis does.
I expect when they get the backend right, this will likely be higher in this list
Key Features
Gutenify Template Kit is beautiful, but very limited without the Gutenify plugin
Requires Gutenify plugin, which has both a free and pro version
Uses Gutenify blocks rather than patterns in the site editor
Brings in templates through Gutenify add template block
Templates can be downloaded as needed
The system has a learning curve, but worth keeping an eye on
WooCommerce is listed as being a required, but isn't
Still a little buggy with teething issues
Pro pricing is on par with other similar, non-FSE systems like Kadence
Price: Free version. $50 - $330 per year for pro version
8. Ona Minimal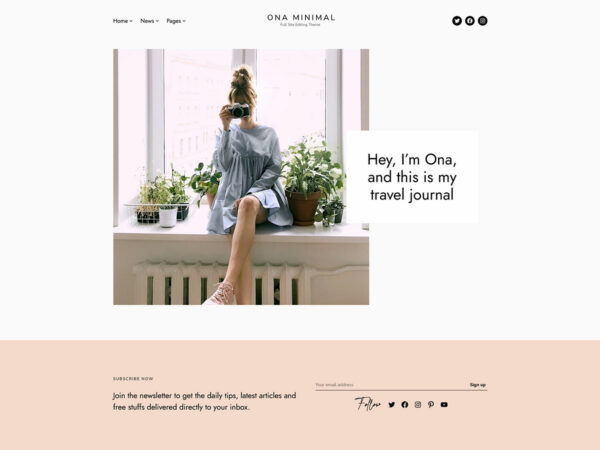 Key Features
Setup wizard which imports default content and prompts to install free Mailchimp plugin
Seems unfinished as it creates pages for WooCommerce, with shortcodes, but doesn't prompt to install WooCommerce
Spelling and grammatical errors in important content
Good design for a lifestyle or mummy blogger
Price: Free
9. Catch FSE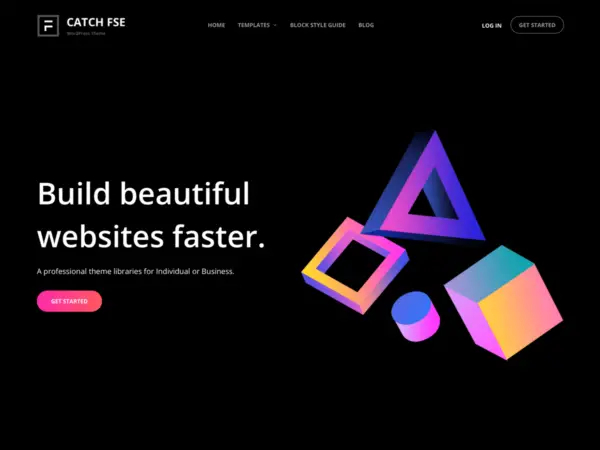 Key Features
Dark theme, with no viable light version
Premium version available with a lot more patterns and custom blocks
Integrates with Contact Form 7
Price: Free version, $60 for premium version
10. Zeever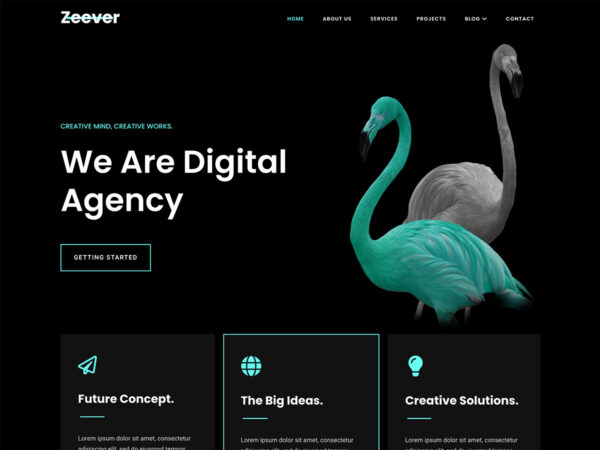 Key Features
Good looking dark theme for an agency, but you'll need to do some refining
Pushes to use the Gutenverse plugin and templates. Doesn't really work without them
No light version
I don't particularly like the Gutenverse plugin, especially the way it repeats (not replaces) all the default blocks, perhaps with some minor changes
Sibling themes include Intrace (real estate), Startupzy (agency), photology (photography) and Financio (basic business)
Clutters the sidebar unnecessarily
Price: Free
11. Sampler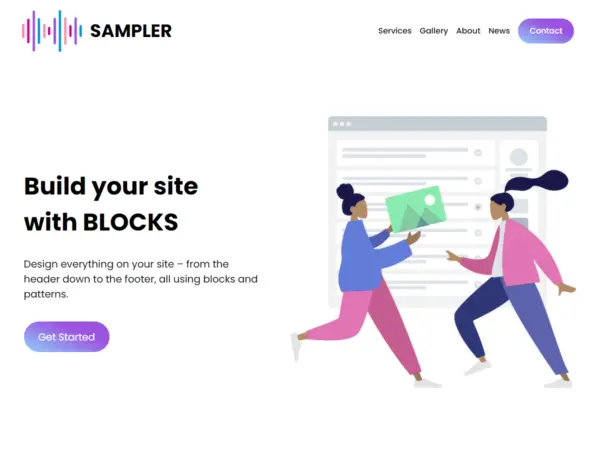 Key Features
Nice looking theme if you're a fan of gradients. Annoying if you're not
Patterns need refining. They use a bold style that needs a lot more padding than they have
Limited choice of patterns, but the ones they have are ok
Problem with some of the pattern selections - choosing something like Sampler - Headlines caused the sidebar to freak out
Price: Free
12. Bricksy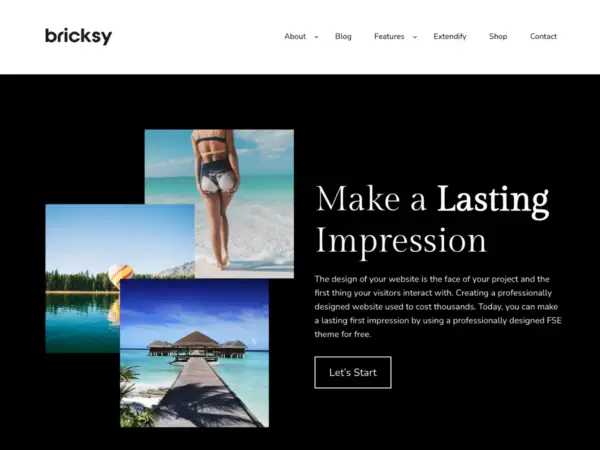 Key Features
Good for a travel blog
Somewhat dated style reminiscent of websites from 2018. Can be good for the retro feel
Some limited, specific patterns for weddings, travel, food and fashion
The link to view more about Bricksy Pro tripped my antivirus software, so careful there
Has a nag to use the Extendify plugin, but that only applies to individual pages and posts. It doesn't integrate with full site editing options
Price: Free, with pro version at $100 - $400 per year
What is a WordPress Full Site Editing Theme?
In January 2022, WordPress rolled out a new theme engine, which they called full site editing.
The old way of building themes is to build a wrapper for the content using PHP templates.
In 2018, WordPress changed the content editor from TinyMCE (the Classic Editor) to Gutenberg (the Block Editor).
Full site editing basically takes the block editor experience and applies it to the whole site.
Themes like Kadence and Astra were already moving to a block-like editing experience. Themes like Divi or Oxygen (rest in peace) always had full site editing, just not with Gutenberg blocks.
The advantage to FSE is it allows for wild creativity and easy customization of all aspects of the site.
The disadvantage, like with all new technologies, is that the developer ecosystem isn't yet setup to take full advantage of full site editing.
There will be pushback and people who prefer the old ways, and that's completely fine. I think it's worth really diving into the new way as well, because I can see a ton of potential to make our work significantly faster with it, once we get the hang of it.
In Summary
As of mid-2022, there aren't many good options for full site editing themes. I doubt many people will be rushing to jump into any of these just yet.
I haven't found any premium FSE themes that are worth buying just yet.
Full site editing is a promising direction for WordPress and I'm excited for what the future holds. I suspect a lot of web development companies are playing around with creating their own themes.
If you are a theme developer or you have a favourite theme you like that didn't make this list, please let us know in the comments below.
Also let us know if you disagree with the ordering. Maybe I missed something or didn't take something important into consideration.